Program Overview
Most process problems in organizations are identifiable and can be remedied with people-focused problem-solving approaches. Without formally managing the people side of change, employees may become frustrated and exhausted, and successes not realized which can inhibit the organization's ability to create efficiencies and support change. In this program, participants will learn about creative problem-solving and change management approaches to enable operational excellence.
This program focuses on creating build-in with employees. Effective change management skills are a key part in mobilizing the organization to make improvements in their workplace processes. This program enhances the participants' abilities to improve projects and operations, thus becoming exceptional decision-makers. 
Case studies, real-world examples, and hands-on activities will be used to bring the concepts to life and to empower people to utilize their learnings in their workplace.
This program is part of the Operational Excellence Certificate.
Key Learning Objectives

Understand the importance of managing change in enabling operational excellence
Explore and apply creative problem-solving approaches
Identify barriers to change and create strategies for overcoming them
Explore methods to enable build-in and create a positive impact on people

Who Should Attend

Business professionals and leaders in any industry and environment seeking to increase operational excellence knowledge and skill set to better support enhanced business practices

Operations and projects personnel looking to enable process improvement and streamline activities
Individuals pursuing how to deliver value in processes, systems, and organizations through operational excellence

What Is Included

All learning materials in Canvas
Certificate of Completion
Credential to add to your CV and LinkedIn Profile
PMI Professional Development Units (PDU's)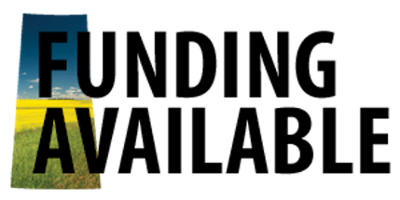 *Multi-course certificate program; participants must enroll in two or more courses in the Operational Excellence Certificate to meet time requirement for the Job Grant.
April 2024
Date: April 3, 2024 - April 4, 2024
Fees: $1,995 plus Taxes
Registration Deadline: March 13, 2024
Location: K W Nasser Centre - Saskatoon
Day 1: April 3
Day 2: April 4
8:30 am - 4:30 pm CST
In-person delivery occurs at K W Nasser Centre with all learning materials provided digitally on Canvas. In-person delivery includes instructor facilitation, small group exercises, large group discussions, interactive learning, networking and ample breaks and opportunities for questions and discussions. Participants will be required to bring a laptop/digital device to access all learning materials during the program. Breakfast, lunch, and refreshments will be provided. Please read our COVID-19 information page for expectations and how to prepare for your program.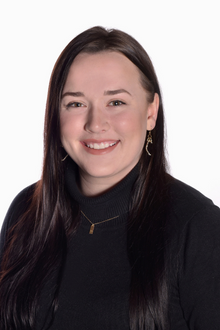 For more information, contact
Rebecca Schweighardt
Learning and Development Specialist
306-966-7956
Email Me
Instructor Profile
Keith Willoughby, Ph.D., M.Sc.

Keith Willoughby's teaching interests include operations management, business analytics and quantitative methods. Ultimately, his objective is to replace the fear and anxiety often associated with analytical methods with a more thorough appreciation for their value in analyzing situations and informing decision-making.

As a researcher, he devotes attention to developing and applying analytical models in a variety of practical, relevant business areas. Some of these themes include process improvement in health care, business logistics, transportation analysis, sports and entertainment, and pedagogical innovation. He is certified as a Lean Six Sigma Black Belt through the American Society for Quality. He is enamored with serpentine waiting lines and their role in improving operational efficiencies.

Amanda Dahl, PMP, ACP


Amanda Dahl is the owner of her consultancy, Boost Consulting. She has 20+ years of experience in project management, operational excellence, change management, and business development in multiple industries. She is also a Director on the Board of T2 Metals Corp.

Amanda has her Master's Certificate in Project Management, Project Management Professional (PMP), Agile Certified Practitioner (ACP), Lean Greenbelt certification, Six Sigma Blackbelt training, and Prosci Change Practitioner certification and is a Co-Chair for the WIMWiN-SK Mentorship committee.

She presents her technical and 'real-world' knowledge in an authentic, tangible way to enhance understanding and engagement, and enjoys connecting with people in a meaningful way.
Offer This Program In-House
Interested in bringing this program to your organization or team within your organization? Fill out our Online Needs Assessment form and show your interest in bringing this program in-house or customized based on your needs.
Cancellation
University of Saskatchewan's liability is limited to reimbursement of paid tuition fees.

Cancellations received at least ten (10) business days in advance of the program commencement date will receive a full refund. Cancellations received less than ten (10) business days prior to the program commencement date will be subject to a $500 administration fee. Cancellations received less than three (3) business days prior to the program commencement date will be subject to full program tuition cost.

Non-attendance will incur full program tuition cost.

Fees subject to change without notice.
Program Transfers
One program transfer will be permitted without penalty if the cancellation request is received more than ten (10) business days prior to the program start date. Program transfers within ten (10) business days of the program start date will be subject to a $300 administration fee.
Alternate program transfers may be approved dependent on program availability. Transfer requests must be scheduled within six (6) months of the initial purchase.
Applicants will be responsible for any price difference in program fees at the time of the request. Each subsequent transfer request will be subject to $300 administration fee.
Other programs you may be interested in