Program Overview
The Operational Excellence Certificate Program gives participants a deep dive into a variety of process improvements, methods, techniques and tools that are valuable regardless of industry and environment. 
Through four comprehensive programs, participants will investigate key issues within operations using improvement tools, principles, and analytical techniques. Information and insight will be provided that will help participants to improve processes by understanding sources of waste and root causes that contribute to operational inefficiencies. Participants will learn how to map processes and implement changes to produce high-quality, value-driven results. The vital concepts of communication, change management, and problem-solving skills will be included in the Operational Excellence Certificate Program.
The Operational Excellence Certificate Program is a learning path made up of four separate programs. Upon completion, participants will receive the Operational Excellence Certificate. 
Required Programs 
Frequently Asked Questions

Are there any prerequisites?

Completion of the four required courses are required. No other materials or prerequisites are required.

What are the benefits of becoming Operational Excellence Certified Program?

Certification is an investment in one's career and professional advancement. Being certified demonstrates a designated level of knowledge in process management and improvement.

Do certified employees earn more?

Although not a guarantee, studies have shown many certified individuals see a salary increase following certifications.

What Is Included

52 CPHR Saskatchewan Continued Professional Development (CPD) Hours
Fees: 1,995 plus Taxes Per Program
Registration Deadline: To Be Announced
Location: K W Nasser Centre - Saskatoon
Includes course tuition, all teaching materials, meals and refreshments.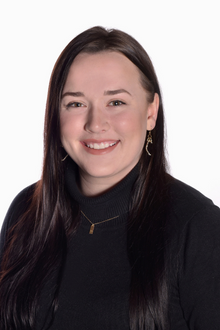 For more information, contact
Rebecca Schweighardt
Learning and Development Specialist
306-966-7956
Email Me
Instructor Profile
Keith Willoughby, Ph.D., M.Sc.

Keith Willoughby's teaching interests include operations management, business analytics and quantitative methods. Ultimately, his objective is to replace the fear and anxiety often associated with analytical methods with a more thorough appreciation for their value in analyzing situations and informing decision-making.

As a researcher, he devotes attention to developing and applying analytical models in a variety of practical, relevant business areas. Some of these themes include process improvement in health care, business logistics, transportation analysis, sports and entertainment, and pedagogical innovation. He is certified as a Lean Six Sigma Black Belt through the American Society for Quality. He is enamored with serpentine waiting lines and their role in improving operational efficiencies.

Amanda Dahl, PMP, ACP

Amanda Dahl is the owner of her consultancy, Boost Consulting. She has 20+ years of experience in project management, operational excellence, change management, and business development in multiple industries. She is also a Director on the Board of T2 Metals Corp.

Amanda has her Master's Certificate in Project Management, Project Management Professional (PMP), Agile Certified Practitioner (ACP), Lean Greenbelt certification, Six Sigma Blackbelt training, and Prosci Change Practitioner certification and is a Co-Chair for the WIMWiN-SK Mentorship committee.

She presents her technical and 'real-world' knowledge in an authentic, tangible way to enhance understanding and engagement, and enjoys connecting with people in a meaningful way.
Offer This Program In-House
Interested in bringing this program to your organization or team within your organization? Fill out our Online Needs Assessment form and show your interest in bringing this program in-house or customized based on your needs.
Other programs you may be interested in