Program Overview
Emotions drive people and people drive organizations. Leaders who understand the impact of emotional intelligence, who are self-aware, and who use that basic knowledge to influence others are those leaders people want to work with.
Research shows EQ is 85% responsible for the culture a leader creates and for the positive engagement of employees. Leaders and team members with high EQ are aware of the team moods, member interactions, team culture and its impact on achieving results. 
 

"No matter what leaders set out to do—whether it's creating a strategy or mobilizing teams to action—their success depends on how they do it. Even if they get everything else just right, if leadership fails in this primal task of driving emotions in the right direction, nothing they do will work as well as it could or should."  Daniel Goleman, Author and Psychologist
Key Learning Objectives

Expand basic knowledge of emotional intelligence competencies and their effect on performance, leadership and team culture.
Develop strategies for improving self-awareness, relationship management and team development.
Differentiate between the EQ leadership competencies of: self-regulation, empathy, compassion, relationship management and effective communication.

 

Who Should Attend

Anyone who wants to develop their self-awareness and team awareness by improving their emotional intelligence skills, including having the ability to read other people's emotions and understand their perspective.

What Is Included

All learning materials provided digitally through Canvas
Certificate of Completion
Credential to add to your CV and LinkedIn Profile 
CPHR Saskatchewan Continued Professional Development (CPD) Hours
PMI Professional Development Units (PDU's)
Coming Soon
Fees: $995 plus Taxes
Registration Deadline: To Be Announced
Location: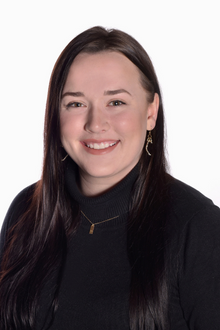 For more information, contact
Rebecca Schweighardt
Learning and Development Specialist
306-966-7956
Email Me
"This program was great! It was very interactive, easy to learn and a lot of fun."
_____
Ryan Duliak
Eagle's Nest Youth Ranch
Instructor Profile
Brett Elmgren, MA, CPHR

Brett Elmgren is the President and Founder of Axom Leadership Inc. His work focuses on supporting leaders to find personal empowerment to drive transformational change. Brett Elmgren is a Chartered Professional in Human Resources with over 13 years of professional HR experience working for Saskatchewan's largest organizations. Most recently Brett Elmgren held the position of Director of Talent Development for Nutrien, and was responsible for leading the global leadership development strategy for over 25,000 employees. Brett played a senior leadership role in bringing together the merger between PotashCorp and Agrium resulting in the creation of Nutrien, by leading the organization design and talent selection process.  Brett holds a Masters Degree in Leadership from Royal Roads University and an undergraduate degree from the University of Saskatchewan.
Offer This Program In-House
Interested in bringing this program to your organization or team within your organization? Fill out our Online Needs Assessment form and show your interest in bringing this program in-house or customized based on your needs.
Cancellation
University of Saskatchewan's liability is limited to reimbursement of paid tuition fees.
Cancellations received at least ten (10) business days in advance of the course commencement date will receive a full refund. Cancellations received less than ten (10) business days prior to the course commencement date will be subject to a $200 administration fee. Cancellations received less than three (3) business days prior to the course commencement date will be subject to full course tuition cost.
Non-attendance will incur full course tuition cost.
Fees subject to change without notice.
Program Transfers
One course transfer will be permitted without penalty if the cancellation request is received more than ten (10) business days prior to the course start date. Program transfers within ten (10) business days of the course start date will be subject to a $200 administration fee.
Alternate program transfers may be approved dependent on course availability. Transfer requests must be scheduled within six (6) months of the initial purchase.
Applicants will be responsible for any price difference in program fees at the time of the request. Each subsequent transfer request will be subject to $200 administration fee.
Other programs you may be interested in