Program Overview
The Advanced Certificate in Professional Coaching (ACPC) is an intensive, practical and cohort-based program that introduces you to the knowledge and skills required to effectively coach individuals and members of a team towards growth, through change. 
This certificate is designed in alignment with the ICF Core Competencies and Code of Ethics. Participants will come away with the Advanced Certificate in Professional Coaching when all program requirements are met and after successfully completing their final coaching demonstration. Participants will have practiced and been assessed against the ICF core coaching competencies and code of ethics, leading to proficiency at an associate level within this framework.

The ACPC consists of 67 hours total of training.
35 hours from five full-days (8:30 am - 4:30 pm) of in-person classroom sessions.
32 hours of synchronous and asynchronous online activities. Most of these hours will be during the 6-week practicum between in-person Days 3 and 4.
Included in these 67 hours:

10 hours of mentor coaching.
5 hours of client coaching.
A performance evaluation.
Since the ACPC is built on the ICF Core Competencies, upon successfully completing the ACPC, you can explore the Associate Certified Coach (ACC) Credential.
Key Learning Objectives

By completing this program, participants will: 

Participants will be able to demonstrate ICF core coaching competencies, including effective communication - active listening, powerful inquiry, partnership, creating awareness, and designing action

Apply the coach approach in alignment with the ICF code of ethics, in diverse contexts

Become familiar with the history, practice and theory of coaching

Be able to partner ethically with a client to create the conditions for insight and clarity

 

 

Be able to provide and receive strengths-based feedback on coaching

 

Practice real coaching engagements with clients 

Have increased self-awareness through reflective practice and completion of assessments

 

Develop an inclusive and equity-focused lens

 

Articulate their own coaching style and begin to develop an understanding of coaching as a professional practice

Who Should Attend

Organizational, Learning, and Development professionals in corporations

 

Individuals who want to be L&D professionals

 

Career coaches

 

Academic advisors

 

Internal coaches

 

Human Resources professionals

 

Talent development specialists

 

Team leaders

 

Those who are or wish to become self-employed coaches

What Is Included

Certificate of Completion
Credential to add to your CV and LinkedIn Profile

35.5 CPHR Saskatchewan Continued Professional Development (CPD) Hours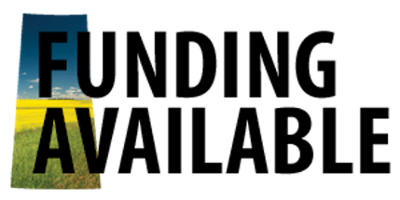 October Session - SOLD OUT
To join the waitlist, please contact Rebecca Schweighardt at sales@edwards.usask.ca
Date: October 16, 2023 - December 6, 2023
Fees: $4,995 plus Taxes
Registration Deadline: September 8, 2023
Location: K W Nasser Centre - Saskatoon
Program Begins Online (pre-work): October 2
In-person Sessions
Day 1: October 16
Day 2: October 17
Day 3: October 18
Day 4: December 5
Day 5: December 6
8:30 am - 4:30 pm CST
In-person delivery occurs at K W Nasser Centre with all learning materials provided digitally on Canvas. In-person delivery includes instructor facilitation, small group exercises, large group discussions, interactive learning, networking and ample breaks and opportunities for questions and discussions. Participants will be required to bring a laptop/digital device to access all learning materials during the program. Breakfast, lunch, and refreshments will be provided. Please read our COVID-19 information page for expectations and how to prepare for your program.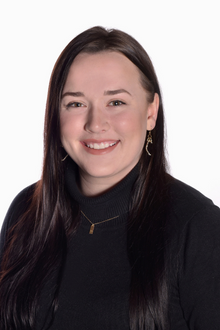 For more information, contact
Rebecca Schweighardt
Learning and Development Specialist
306-966-7956
Email Me
Instructor Profiles
Wenona Partridge, MA, MEd, COC, ACC

Wenona Partridge is a dynamic, responsive, and caring facilitator and coach who leverages metaphor, case studies, role play, and other strategies to encourage reflection and inspire change in behaviour. She currently serves as the Graduate Career Educator at the University of Saskatchewan with experience in educational development and hospitality management. Wenona is a Certified Organizational Coach (UBC, 2021), and Associate Certified Coach (ACC) through the International Coaching Federation (ICF). In addition to coaching, Wenona is an Instructional Skills Workshop (ISW), Facilitator Development Workshop (FDW), and Trainer Development Workshop facilitator.  

Melissa Pylypchuk, PCC, MA

Melissa Pylypchuk is an engaging and practical facilitator who brings neuroscience, social psychology, and motivational interviewing expertise into supporting growth and change. She currently serves as the International Coaching Federation (ICF) Prairie Chapter President of the Board of Directors, creating opportunities and networks for coaches across Saskatchewan and Manitoba.

Melissa is a Professional Certified Coach (PCC), credentialled with the ICF. She also has a Master's Degree in Leadership from Royal Roads University. Melissa an experienced mentor coach with several hundred hours of coaching performance evaluation and enjoys supporting developing coaches with rich learning experiences toward professional credentialing.

In addition to coach training, she brings years of leadership development program design and delivery in areas of emotional intelligence, team development, and change leadership.
Offer This Program In-House
Interested in bringing this program to your organization or team within your organization? Fill out our Online Needs Assessment form and show your interest in bringing this program in-house or customized based on your needs.
Cancellation
University of Saskatchewan's liability is limited to reimbursement of paid tuition fees.

Cancellations received at least twenty (20) business days in advance of the program commencement date and all collateral (textbook, etc) returned to Edwards Executive Education, will be subject to receive a full refund. Cancellations received less than twenty (20) business days prior to the program commencement date will be subject to a $1200 administration fee. Cancellations received less than five (5) business days prior to the program commencement date will be subject to full program tuition cost.

Non-attendance will incur full program tuition cost.

Fees subject to change without notice.
Program Transfers
One program transfer will be permitted without penalty if the cancellation request is received more than twenty (20) business days prior to the program start date. Program transfers within twenty (20) business days of the program start date will be subject to a $300 administration fee. All collateral (textbook, etc) must be returned to Edwards Executive Education before the transfer will be processed.

Alternate program transfers may be approved dependent on program availability. Transfer requests must be scheduled within six (6) months of the initial purchase.

Applicants will be responsible for any price difference in program fees at the time of the request. Each subsequent transfer request will be subject to $300 administration fee.
Other programs you may be interested in